Temperature & Humidity Controller
XM-18SW AC 220V Intelligent WIFI Egg incubator Controller In Pakistan
(Advance Payment Only)
(Delivery Via Cargo Service)
XM-18SW XM 18SW XM18SW WiFi remote intelligent incubation controller is a new generation of microcomputer control systems with mobile phone app remote control and real-time monitoring designed and developed by our company for the incubation industry. It is designed in a humanized full-color screen mode, beautiful and vivid. At the same time, there are custom, chicken, duck, goose, pigeon, five incubation modes for users to choose freely, using the latest microelectronics technology and new components. The micro-computer chip has a strong anti-interference ability and high working stability. the temperature sensor adopts a high-precision sensor and high-precision temperature acquisition; the high-performance humidity sensor is selected with high precision to effectively ensure the stability and reliability of product performance.
Main Specifications:
Model:XM-18SW
Temperature display range: 0 ~ 40.5 ℃
 Temperature measurement accuracy: ± 0.1 ℃
 Humidity display range: 0 ~ 99% RH
 Controlled-release accuracy: ± 3% RH
 Number of output channels: 6 (main heating, auxiliary heating, exhaust (air exchange), left turning, right turning, humidification)
 Output power: main heating 1000W, auxiliary heating 800W, humidification 800W, and other outputs 500W.
 Times of turning eggs: 999 times can be recorded at most
 Egg turning cycle: 0 ~ 360 minutes (factory set at 90 minutes)
 Turning time: 0 ~ 600 seconds (factory set at 180 seconds)
 Air change cycle: 0 ~ 720 minutes (factory set at 120 minutes)
 Air change cycle: 0 ~ 600 seconds (factory set at 15 seconds)
 Measuring line length: about 1.5 meters
Working conditions:
 Working voltage: AC180V-240V, 50Hz
 Relative humidity: less than 85%
 Ambient temperature: 0 ℃ ~ 40 ℃
There are two types of local Incubation settings: automatic Incubation and custom Incubation.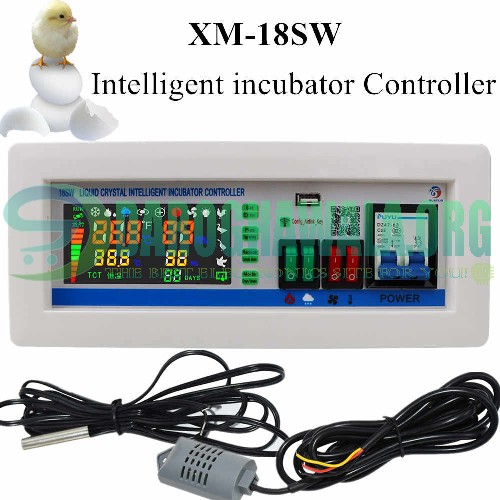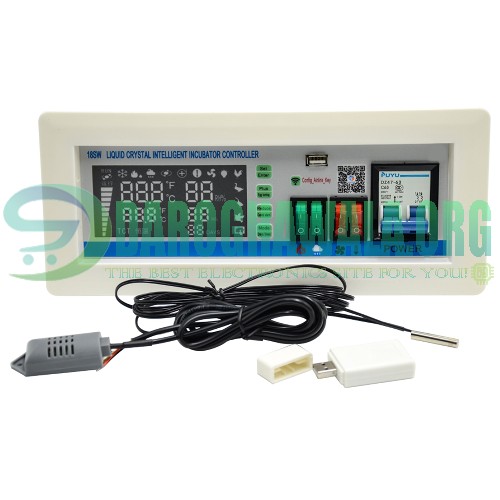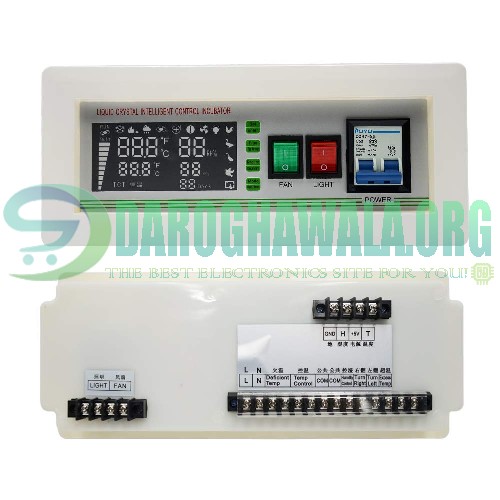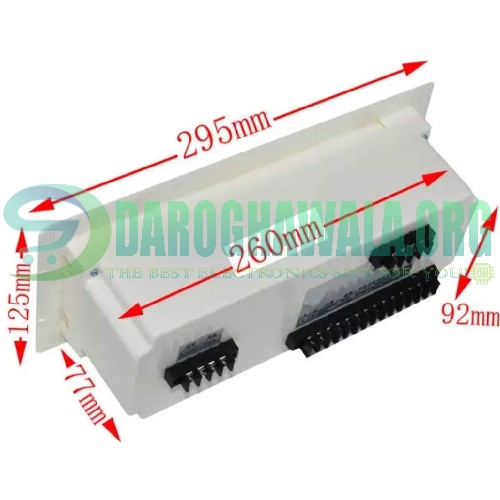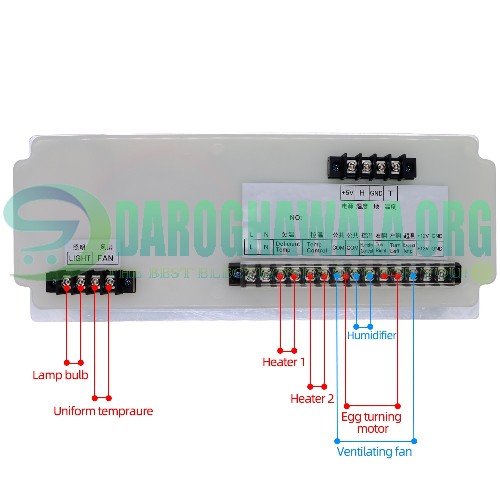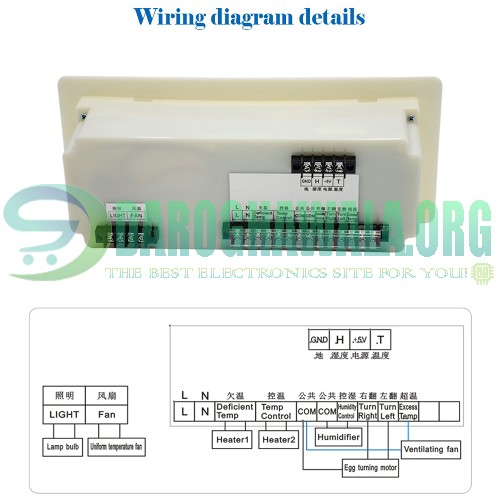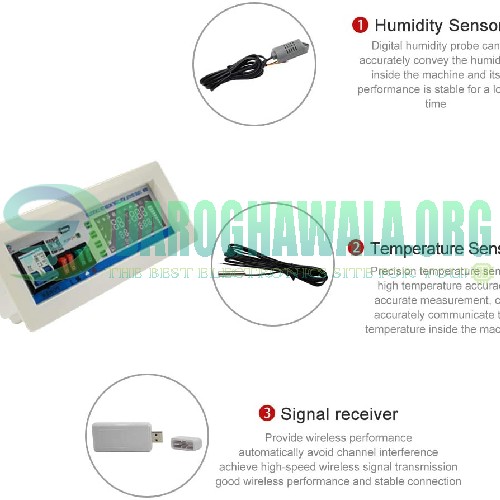 DAROGHAWALA.ORG Best Online Shopping website for XM-18SW AC 220V Intelligent WIFI Egg incubator Controller In Pakistan. Here you get an XM-18SW AC 220V Intelligent WIFI Egg incubator Controller at a reasonable price in Karachi, Lahore, Islamabad, Rawalpindi, Peshawar, Multan, Faisalabad, and all over Pakistan.COD Available
Package includes:
  1 x XM-18SW AC 220V Intelligent WIFI Egg incubator Controller
  1 x Temperature sensor & Humidity sensor & User Manual