Joystick Module
KY 023 KY-023 Dual-axis XY Joystick Module PS2 Joystick Control Lever Sensor for Arduino In Pakistan
KY023 KY 023 KY-023 Arduino joystick module, uses a biaxial potentiometer to control the X and Y-axis. When pushed down, it activates a switch. Based on the PS2 controller's joystick, it's used to control a wide range of projects from RC vehicles to color LEDs.
Arduino joystick module KY-023 consists of two potentiometers 10k perpendicularly placed to control the X and Y axes by changing resistance when moving the joystick. A push-button is activated when the joystick is pushed down on the Z-axis.
Specification of KY-023 Dual-axis XY Joystick Module PS2 Joystick Control Lever Sensor for Arduino:
Model: KY-023
Product Name: Dual-axis XY Joystick Module
Operating Voltage:3.3V to 5V
Board Dimensions:2.6cm x 3.4cm [1.02in x 1.22in] 
Weight: 10gm (without Hat).
Long service life and stable performance
Widely use in Arduino DIY projects
Cross rocker as a two-way 10K resistor, with the rocker in a different direction.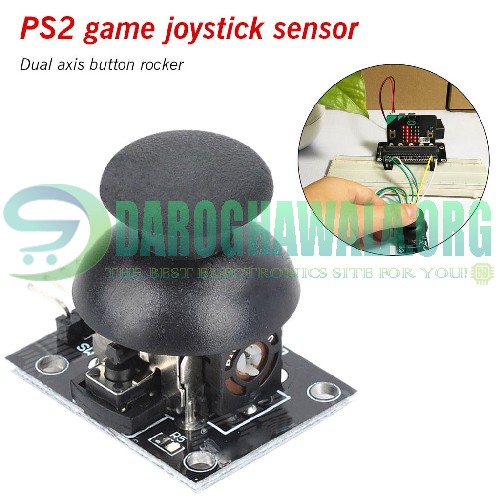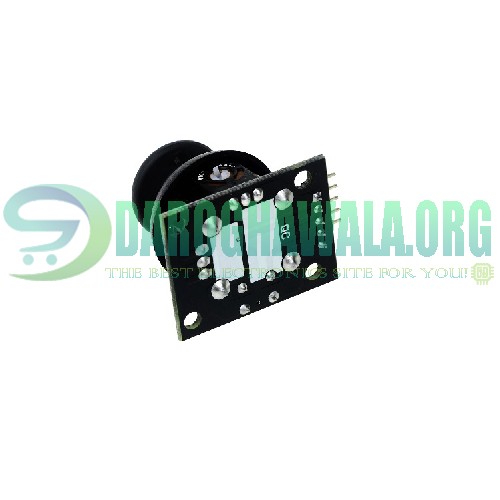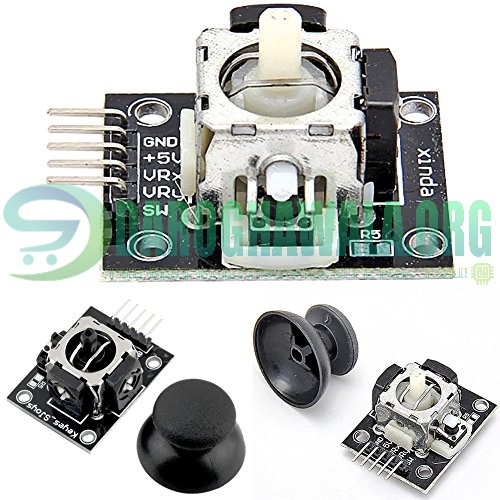 Package Include:
1 X KY-023 Dual-axis XY Joystick Module PS2 Joystick Control Lever Sensor for Arduino In Pakistan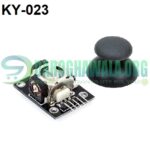 KY 023 KY-023 Dual-axis XY Joystick Module PS2 Joystick Control Lever Sensor for Arduino In Pakistan
Your review
* Review is required
Email
* Email is required
Add photos or video to your review