Arduino Acrylic Case
Arduino UNO R3 Transparent Acrylic Case Shell Enclosure Gloss Box In Pakistan
Transparent Acrylic Case Shell Enclosure Gloss Box For Arduino Uno R3 is of high-grade acrylic, which provides excellent protection. This is a unique design and provides an easy connection to other components. The dimension of the enclosure box is the same as the original Arduino Uno R3.
Specifications & Features Arduino UNO R3 Transparent Acrylic Case:
Used: Arduino UNO R3 Development Board only
Material: A grade acrylic sheet.

Weight: 53 gm.

Dimensions: 79.5 x 64.5 x 21 mm.

With screw copper pillar and installation instructions.

To protect your little computer against damages, dust, and scratches Clear Top and Bottom.

This case provides easy access to all ports.

It requires no tools for easy assembly and disassembly.

Simply Clicks Together Enclosure.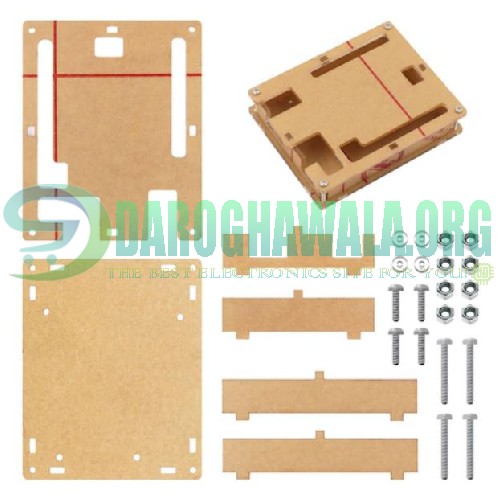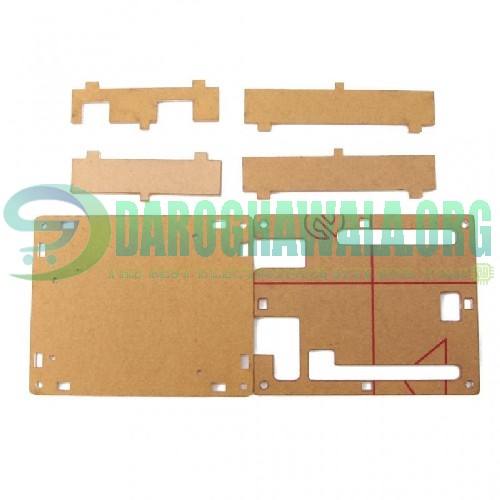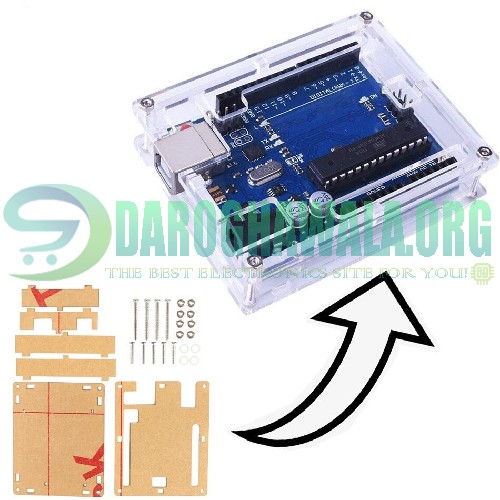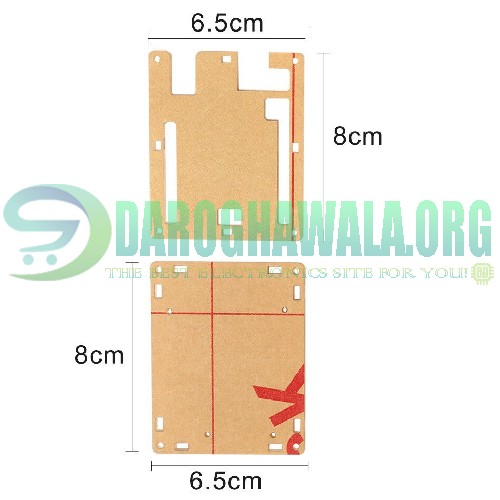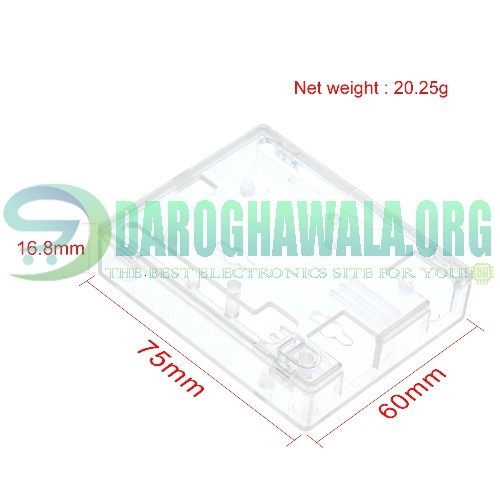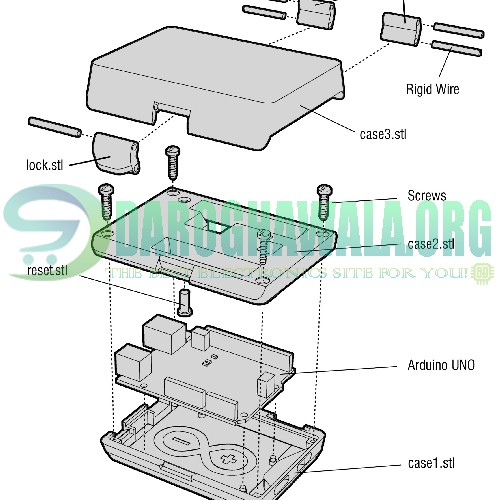 Note: The UNO R3 module is not included.
Package Includes :
1 x Arduino UNO R3 Transparent Acrylic Case Shell Enclosure Gloss Box In Pakistan