Thermoelectric Peltier Set
12V 60W DIY Cooling Kits Thermoelectric Peltier Refrigeration Cooling System In Pakistan
With the wide applications of semiconductor cooling, more and more DIY enthusiasts are interested in it. It's a question that how to make refrigerating capacity to a more great extent in water-cooling applications?? This DIY kit could be just to your taste. It contains a thermoelectric cooling (TEC) module which is a semiconductor-based electronic component that functions as a small heat pump. By applying a dc power source to a tec, heat will be transferred from one side of the module to the other. It creates a cold and hot side. Using this TEC TEC1-12706 Thermoelectric cooler or thermoelectric Peltier get ice cold in minutes or heat to boiling by simply reversing the polarity.TEC12706 Cooling refrigeration Plate used for numerous applications from CPU coolers to alternate power sources, or even for your own custom car drink warmer/cooler. Since they consist primarily of semiconductor material sandwiched between ceramic plates and have no moving parts.This Kit contains an Aluminium water block because these devices must be used in conjunction with a heat sink water block to avoid burned one side is cooling (Printed model number)and another side is heating (Printed no word) when working. Please radiating the heating side
Features:
100% Brand new and high quality.
Adopt a TEC1-12706 semiconductor chilling plate, good quality for use.
Complete sealed structure, isolating the moisture in the air.
Higher reliability than others.
Lightweight and mini in size, easy to install.
Great DIY kit for electronic enthusiasts in semiconductor cooling applications.

Specifications:
Condition: 100% Brand New
Semiconductor Chilling Plate: TEC1-12706
Size: 40 x 40 x 3.75mm
Internal Resistance: 2.1~2.4Ω
Max. Temperature Difference: 67°C Above
Rated Voltage: 12V(Vmax. 15V, Starting Current 5.8A)
Working Current: Imax.=4~4.6A(Rated 12V)
Refrigeration Power: Max. 50~60W
Working Environment: -55~83°C
Sealing Process: Standard 704 silicon rubber sealing all sides
Fan: DC 12V
Conduction Module Size: 60 x 45 x 21mm
Fan Size: 40 x 40 x 10mm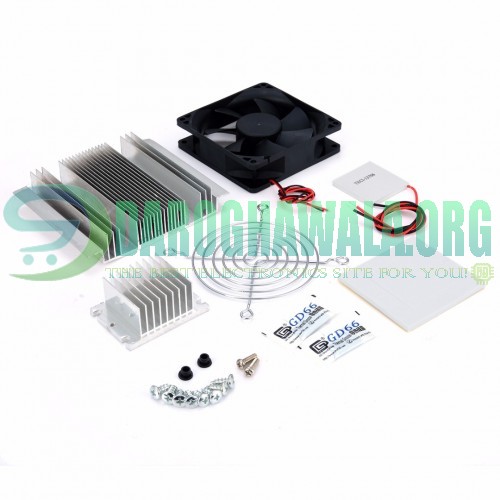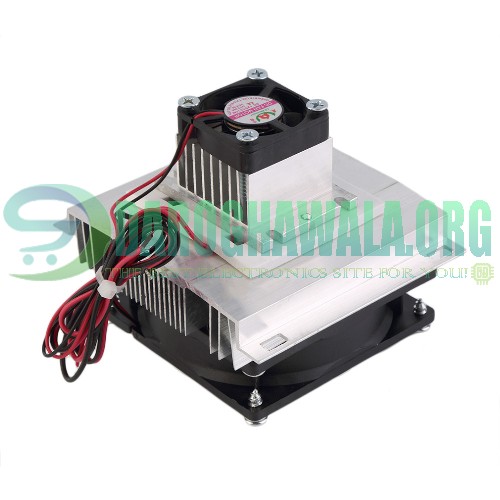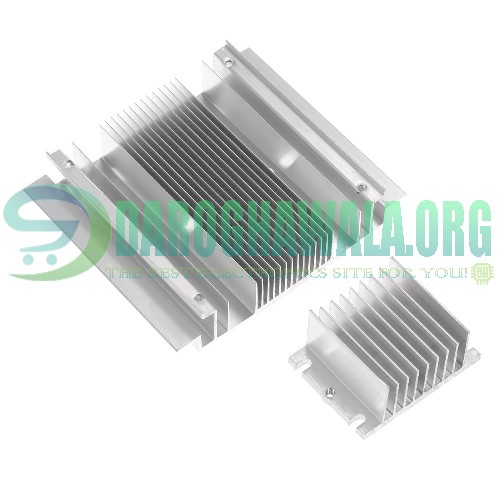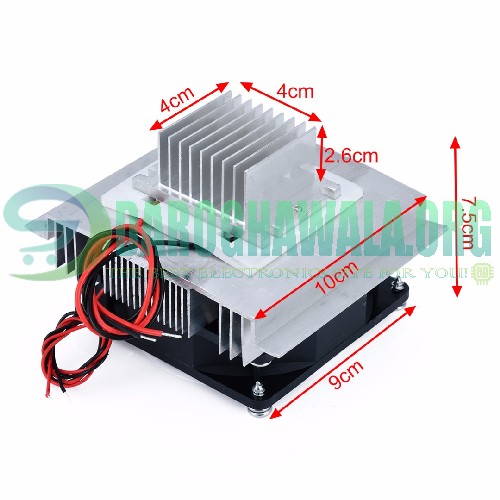 Note:
1. The conduction cool module can frost when the temperature is under -25°C.
2. TEC1-12706: one side with words is the refrigeration side, and the other side is the heat dissipation side.
3. Must install a heat sink or water-cooled radiator on the heat dissipation side; otherwise will burn the Peltier.
4. The DC power is not included in this kit, please prepare it by yourself.
Package Included
2 x Heatsink
1 x TEC1-12706
1 x Thermal Grease
2 x Fan
1 x Pack of Screws